Outdoor Stage At Salvage Station Information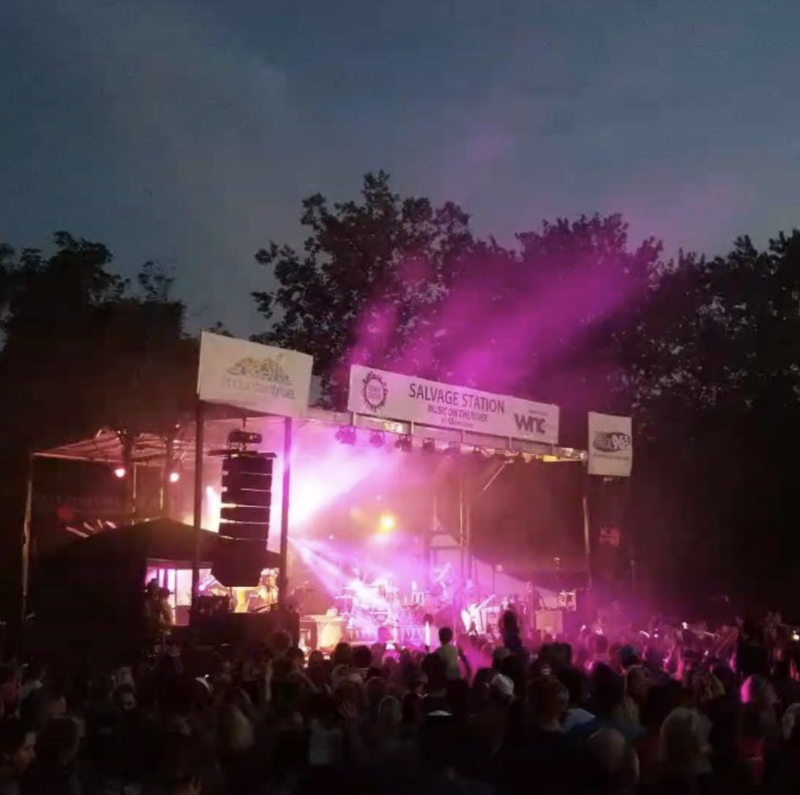 You might be wondering why this venue is called "Salvage Station". As it turns out, the vast property along the French Broad River used to be a salvage yard. And a lot of that classic purpose can be seen in the feel and decor of this place. But from the history of being a salvage yard, it became something greater.
The venue owners had a vision and wanted to create an amazing riverside music venue and found the salvage yard just a half mile from Downtown Asheville, North Carolina. When they took on the project of repurposing the old yard into an awesome venue, they didn't know what to expect. But soon, the venue became home to an incredible 24' x 32' outdoor stage with plenty of lawn seating and an additional indoor stage for more intimate shows. In this way, the venue captures the best parts of outdoor and indoor venues while retaining that amazing feel and vibe that you can only get from outdoor concerts.
Need Refreshments?
When you visit, you won't have to worry about being thirsty. Because the venue hosts several fully loaded bars with one of the best tap lists of local beers in the state. You can also order wines by the glass or bottle, and liquor if you fancy an exquisite cocktail.
And let's not forget that Salvage Station also has a full kitchen and an excellent staff ready to bring you your selection from their incredible 'food' menu page. Altogether, this creates a casual dining experience that captures the fun of a food truck. You just walk up and order your food and take it back to your seat.
Where are the seats?
Salvage Station has plenty of lawn seating that's ready to go for guests to enjoy. But there are also an ample selection of covered and open-air seating spots scattered across the grounds. Guests and visitors can listen to their favorite bands from the grassy lawn and will understand why Salvage Stadium was voted the best outdoor music venue in Western North Carolina.
For more information on the Outdoor Stage At Salvage Station see the pages below:
Outdoor Stage At Salvage Station Parking:
Read parking information and directions for the Outdoor Stage At Salvage Station.
Ticket Policies:
Read ticket policies, ticket verification and refund policies.
Outdoor Stage At Salvage Station Seating Chart:
View the Outdoor Stage At Salvage Station seating map and read related seating information.